Watch The Trailer
Unleash the wrath of the Gods in a mythical Norse adventure that can only unfold in VR. Forge your destiny as both a mortal hero and living god in an action role playing game of unwordly depth.
Read the Story
Become the next great Asgardian god as you immerse yourself in the legendary world of Norse mythology. Sharpen your swordplay and bring your own fighting style into the fray with next-level combat depth. Possess different classes of mortal heroes, solve larger-than-life puzzles, and transform animals into warrior companions that you lead into battle.
Answer the call, Asgardian. God-scale VR awaits!
2019 The Game Awards
Best VR/AR Game Nominee
NAVGTR Awards
Control Design, VR & Sound Mixing In VR Nominee
Metacritic
Metascore: 88/100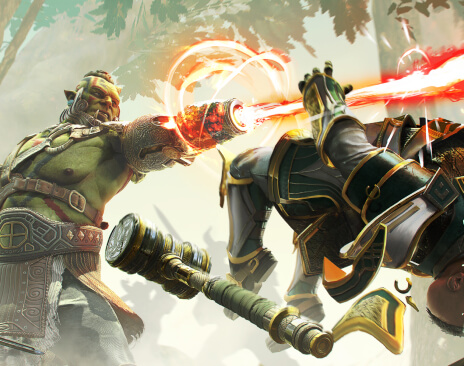 Visceral Combat
Wield the diverse powers of several deadly heroes with a revolutionary combat system only possible in VR.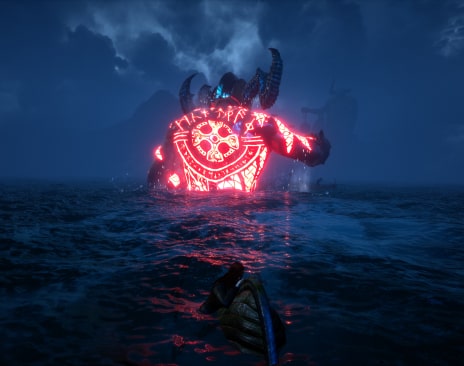 Immersive Exploration
Explore and interact with a rich Norse fantasy world. Recruit loyal animal companions to fight by your side.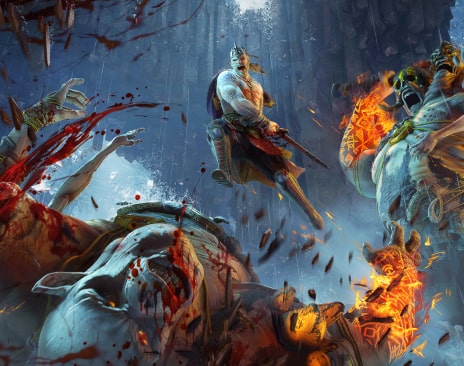 Rise As A God
Step into the shoes of a towering Norse deity and square off against godly rivals. Experience jumping between human and immortal scales on your journey to become a legend.