Watch The Trailer
Sly Cooper Thieves In Time Trailer
Read the Story
Sly Cooper: Thieves in Time picks up where the 2005 PlayStation 2 release, Sly 3: Honor Among Thieves, left off.
The Cooper Gang has split up, with Sly surprisingly giving up thievery for a more domestic life, and Bently being entrusted with the Thievius Raccoonus – the book that holds the history and skills of the gang.
Unfortunately, the pages of the Thievius Raccoonus are slowly disappearing. Sly's old pal Bentley, must round up the gang and set things right or the Cooper Clan legacy may disappear forever.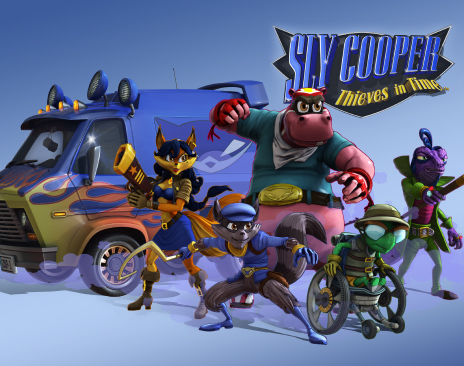 Follow Along With The Cooper Gang
Sly Cooper Thieves in Time is the fourth and latest title of the Sly Series.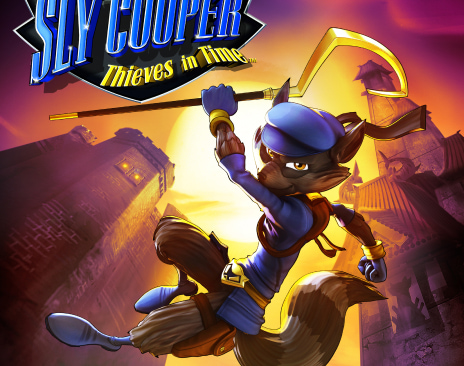 Platforms
Thieves in Time was published for PlayStation 3 and PlayStation Vita.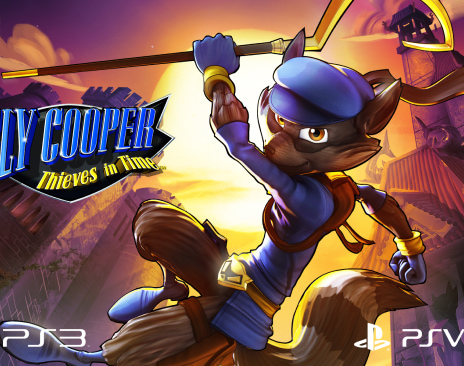 Watch Thieves In Time
Sly Cooper Thieves in Time was released in 2013.