Watch The Trailer
Return to the world of TRON with TRON RUN/r, a new lightning fast, action-adventure runner with a twist!
Read the Story
Blaze through dynamic circuits, facing-off against virulent adversaries while taking on all challengers. Pack your loadouts with dozens of combinations of cycles, suits and powerups. Hone your DISC and CYCLE skills on the 32 included levels, then challenge your friends to the grueling STREAM program that throws endless combinations of modes and levels at you until you crash – how long can you survive? The one who outlasts all tops the leaderboard!
New music from EDM godfather Giorgio Moroder and Raney Shockne, and remixes by Autechre, Bibio, patten, Joywave and others power you through this dazzling TRON universe. Just when you think you've mastered it all, you'll discover there's more here than meets the eye.
...it's beautiful to look at, incredibly fun to play and offers the perfect sense of challenge for players with good reflexes.

- Hardcore Gamer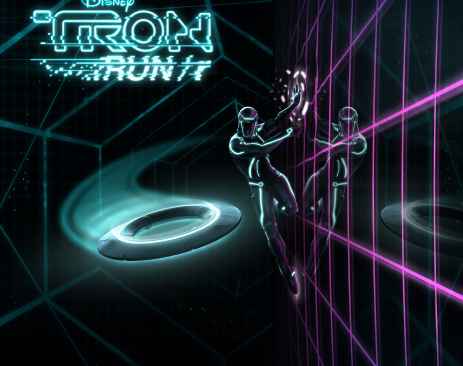 Platforms
Published by Disney Interactive Studios as part of the Tron franchise.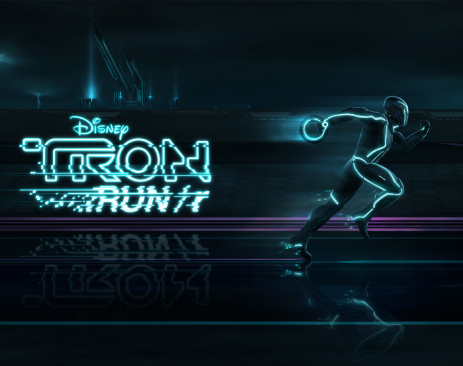 Consoles
TRON RUN/r was published in 2016 for the PlayStation 4, Windows and Xbox One.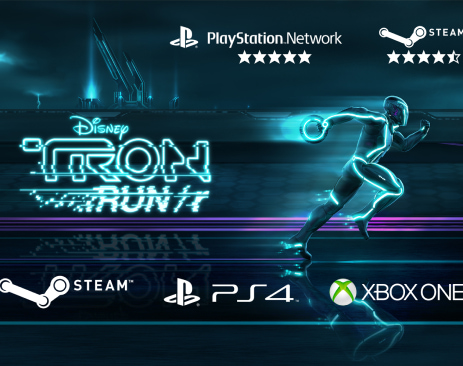 WATCH TRON RUN/r
Check out the Official Trailer for Tron RUN/r.